Valentine's Day Special Menu – A Night For Lover
Ellen Fein – the author of The Rules said "For women, there is nothing more influential than a romantic dinner, a bouquet of roses and a proposal ring".
Regardless of many modern and creative ways of showing romantic love or proposing, a romantic dinner with wine, roses and candle is a classic method of representing love in its purest form.
Delve into a cozy intimate dinner for emphasizing remarkable Western dishes.Take the date to another level on our The Temple Restaurant & Lounge with Signature Cocktails uniquely crafted for this special occasion. All are waiting for you at The Temple Restaurant & Lounge.
790.000 VND/set (not including drinks) only on Valentine's Day (Tuesday, 14th February 2023).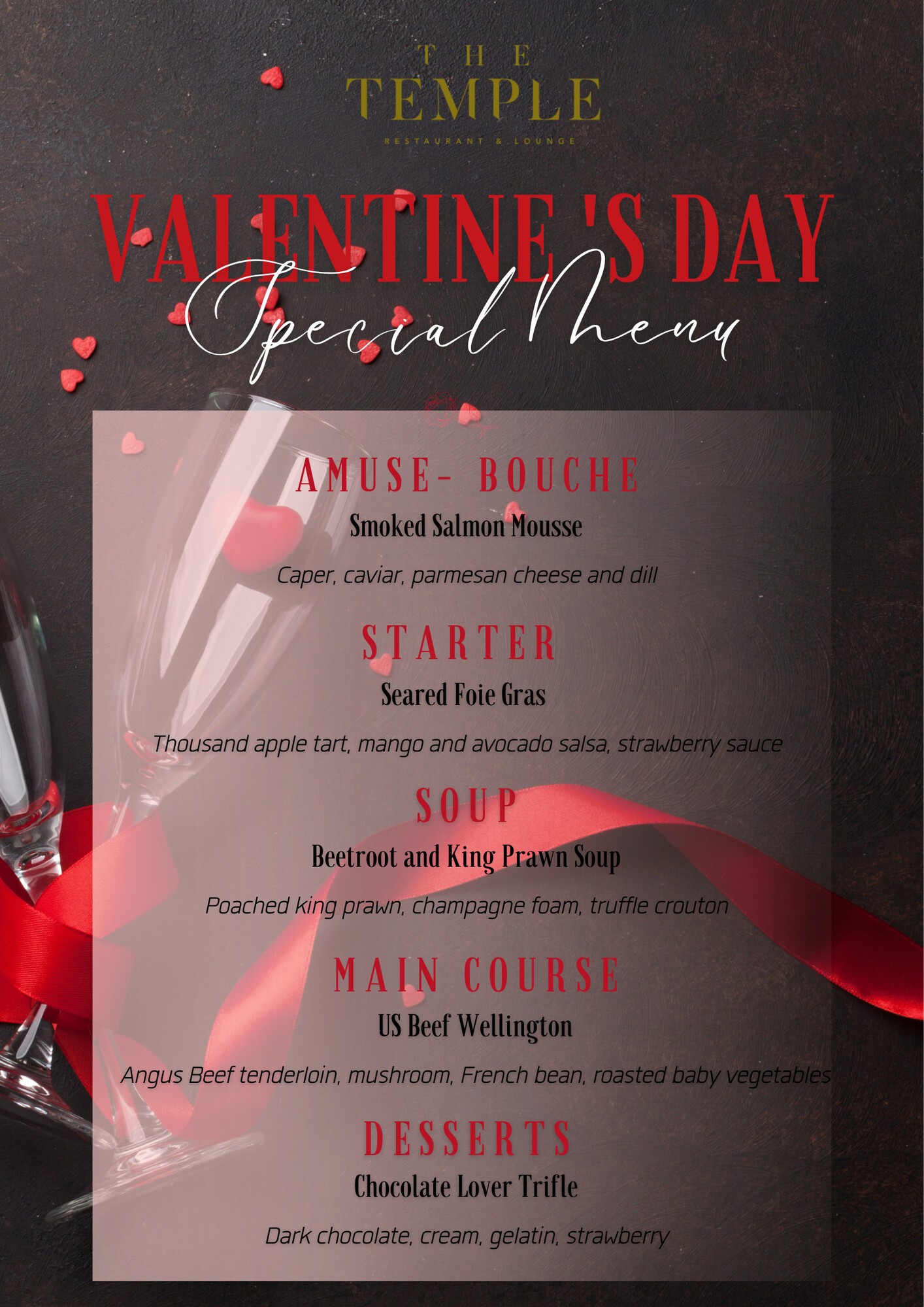 The Temple restaurant & Lounge, Club Wing