LADIES'S NIGHT – Special Set Menu For Inspirational Women
A sweet dinner with a superb 5-course set menu will be our love message that we want to send to the beautiful half of the world.
Crafting the most delicious ingredients, we bring a premium set menu for this special day that honoring women's beauty and empowerment.
For only VND 850,000/person, our set menu includes 5 mouth-watering courses:
– Oyster Flambé
– Tuna Tataki
– Foie Gras and Pumpkin soup
– Sự Kết Hợp Tôm Hùm và Thăn Bò Mỹ
– Sweetest Ladies Mousse
Let's express our sweet appreciation to the women we love! Inbox us to reserve your table!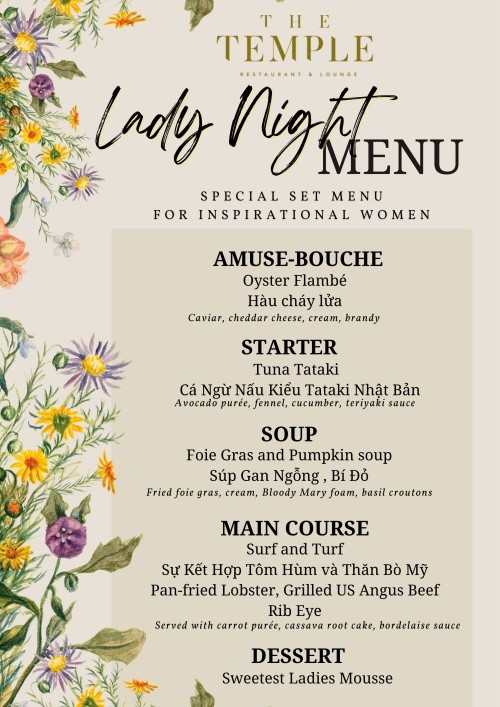 The Temple restaurant & Lounge, Club Wing