𝐓𝐇𝐄 𝐓𝐄𝐌𝐏𝐋𝐄 𝐁𝐋𝐔𝐄 𝐍𝐈𝐆𝐇𝐓 𝐍𝐄𝐖 𝐘𝐄𝐀𝐑
𝐍𝐞𝐰 𝐘𝐞𝐚𝐫 𝐋𝐢𝐠𝐡𝐭𝐮𝐩 𝐂𝐡𝐞𝐟'𝐬 𝐆𝐫𝐚𝐧𝐝 𝐒𝐞𝐭 𝐌𝐞𝐧𝐮 | 𝐋𝐢𝐯𝐞 𝐦𝐮𝐬𝐢𝐜 𝐚𝐧𝐝 𝐞𝐯𝐞𝐧𝐢𝐧𝐠 𝐞𝐧𝐭𝐞𝐫𝐭𝐚𝐢𝐧𝐦𝐞𝐧𝐭
The old year is opening the door of time to welcome a new year, everyone wishes to have a warm date with the people they love, together in special moments.
Enjoy a scrumptious meal together with a special menu that The Temple has prepared for 2023, counting down to the moment of the new year in the melodious music space. Certainly, The Temple will be the place to guide and cherish your emotions.
We cordially invite you and your loved ones to visit The Temple, tell each other about New Year's wishes and raise a glass to say goodbye to the old year!
𝐓𝐢𝐦𝐞: 𝐒𝐮𝐧𝐝𝐚𝐲, 𝟑𝟏𝐬𝐭 𝐃𝐞𝐜𝐞𝐦𝐛𝐞𝐫 𝟐𝟎𝟐𝟑 | 𝐅𝐫𝐨𝐦 𝟕:𝟎𝟎 𝐏𝐌
𝐏𝐫𝐢𝐜𝐞: 𝐕𝐍𝐃𝟏.𝟗𝟓𝟎.𝟎𝟎𝟎/𝐩𝐞𝐫𝐬𝐨𝐧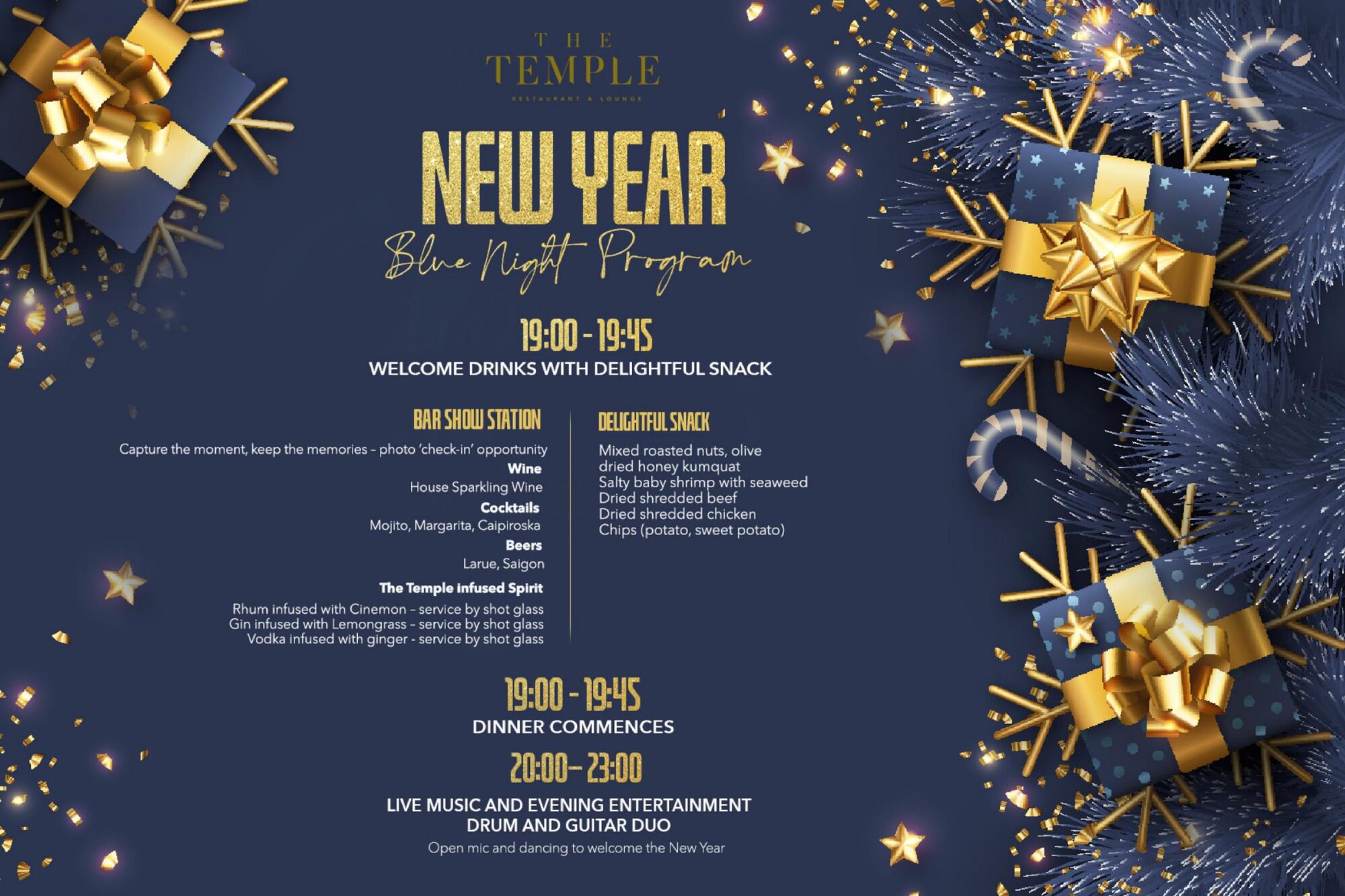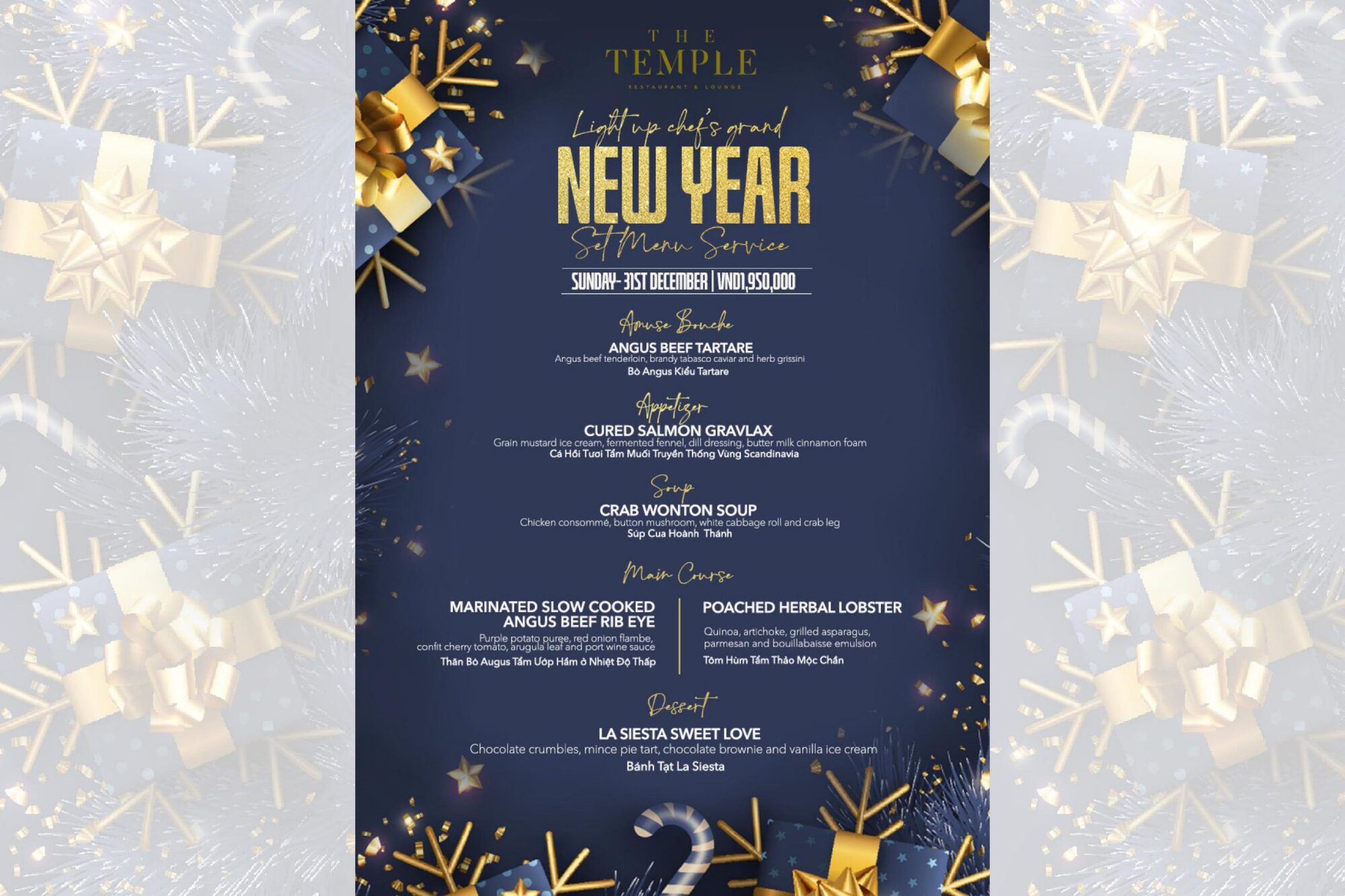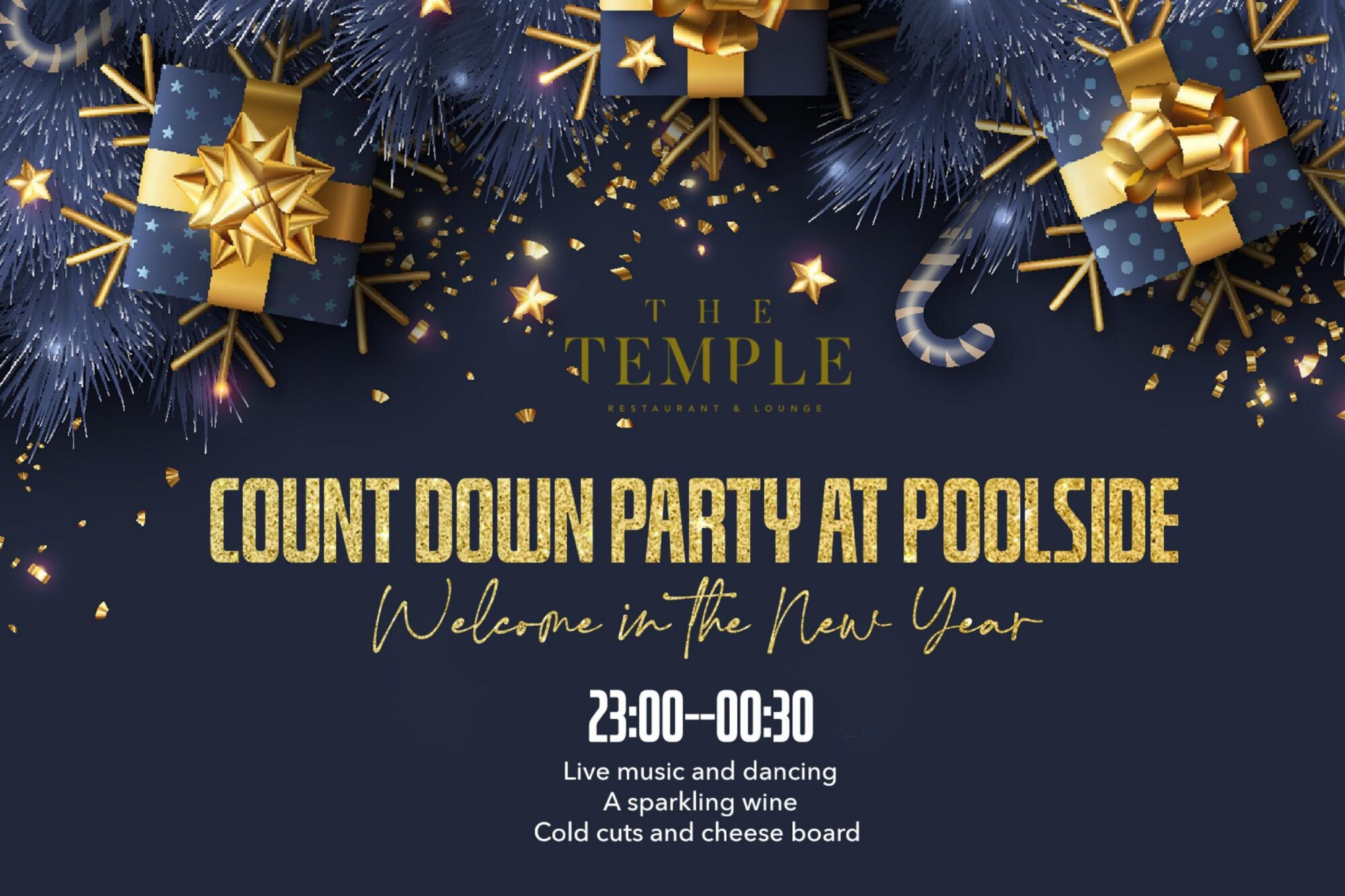 The Temple restaurant & Lounge, Club Wing